INPROJECT has a service selling computer equipment. We work with all brands on the market, choosing the most advanced technology and reliable. INPROJECT technicians will give specific attention and personal advise and help you choose the best and that best suits your requirements.
INPROJECT belongs to the chain of computer stores C-system, that allows us to offer all customers the best deals on the market thanks to the catalog has monthly.
Visit our e-commerce.
COMPONENTS
Find all the components you need, any type of hardware: Motherboards, CPUs, graphics cards, internal hard drives, external hard drives, memory, etc ...
STANDARD EQUIPMENT

From our PARTNER we get some standard equipment, the best market price with first class components, features very competitive and excellent performance that cater to 90% of the needs of users. These teams are subjected to exhaustive controls established quality management system based on UNE ISO 9001: 2000.
CUSTOM EQUIPMENTS
Despite the diversity of equipment on the market today, not everyone can cover 100% of the needs of customers; for this reason that from INPROJECT have the ability to configure a team by making available the widest range of hardware components.
The technical from INPROJECT advise you at all times about assembling your team size, from the choice of components to support that there should be between them to ensure you maximum performance and operation optimum his new team.
MOBILE DEVICES, PERIPHEALS AND ACCESSORIES
We work hand in hand with major distributors and the leading brands in the market, this gives us the latest in laptops, netbooks, tablets and all mobile devices market as well as printers, scanners, monitors, keyboards, mice , digital cameras, recorders, batteries, cables, UPS, inks, toners etc ... at a competitive price.
From INPROJECT advise and help you choose what is the best option among the wide variety of mobile devices, peripherals and accessories available on the market to meet your needs.

POS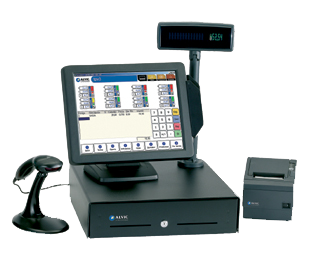 We offer a comprehensive solution to your business both in hardware and software.
In terms of hardware, we have a wide range of products for point of sale terminals (POS) and automatic identification to assist you in managing your business:
Point of sale terminals
Compact POS Touch
Cash Drawers
Ticket printers
Barcode reader
etc...
In terms of software have inpTPV own software tailored to the needs of our clients.
See our prices and services of TPV.
NETWORKING

Our technicians will advise on the choice and configuration of network devices (routers, access points, firewalls, WIFI USB, etc ...) because their network is protected.

SOFTWARE
In addition to developing software INPROJECT, we offer our customers that all third-party software (operating systems, antivirus, software design, software office, etc ...) they need to develop their usual work.