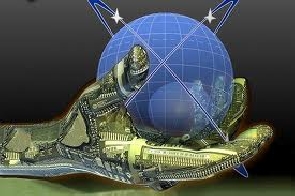 The implementation of technology and / or computer system to any company needs to take into account factors specific to IT projects, experience in the development of software projects is a critical factor in its success. An overview of the computing needs of the customer can save headaches, conflicts and money.

A very important part of the team that is INPROJECT is the "know-how", experience over 12 years in the computer world, and the continuous training and technical developments about the latest emerging daily.

In INPROJECT have the ability to advise our clients from the beginning of the project to its final completion in all of the areas of computing, finding the best solution in this thinking but especially in the future.

ANALYSIS OF THE SITUATION

An analysis is essential to know where we are and where we want to go.

Know where you are means being aware of the computer system used and whether it is right or not when it comes to developing our business in the best way.

From INPROJECT, attending to the needs and concerns expressed by the client, take a computer analysis to advise him and accompany him on the road to optimize computing (where we go).

In more detail, the two sides would enter the computer hardware and software, enter this last point would be the subject computer networks.

SOFTWARE CONSULTANCY

Software consultancy is a necessary function in any business. In INPROJECT know, experience in management software development, any change management system computer with a change in the management of the company. Therefore, INPROJECT offers its consulting services for this change to be programmed and synchronized.

HARDWARE CONSULTING

The hardware is the physical carrier of information, ranging from the more powerful server, through the PC (personal computer) to your PDA or Smartphone.

Choosing hardware can prove quite difficult, because the market is full of options, configurations and brands.

INPROJECT will be at your side to guide you and help you in choosing the hardware.

An important part in the implementation of computer systems and peripherals as well as teams are computer networks, a good network design is essential to prevent data loss problems, falls continuous network problems of slowness in processing information and computer security issues. In INPROJECT put at your disposal our knowledge in this area.