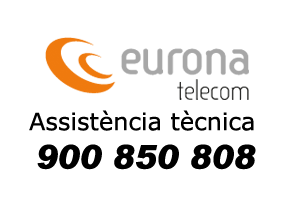 INPROJECT is from the launch of WiMAX by the company EURONA TELECOM S.A., the official distributor and installer of this solution in Solsona.
The system also called WiMAX "Worldwide Interoperability for Microwave Access" is a major alternative technologies to provide Internet access services and IP telephony via terrestrial radio waves.
The network links using EURONA TELECOM and the user network, is a own network, not shared.
In INPROJECT take care of the installation and configuration of the equipment needed for these in house, leaving internet service and / or IP telephony operation.
INPROJECT while also official distributor of BARSAT.
The BARSAT system, satellite Internet connection, is a method of accessing the Internet is used as a means of a satellite link. It is, therefore, how to connect to the network most suitable for places where the terrestrial network (DSL, cable or WIMAX) fails, such as some rural and remote areas of big cities, or does so inadequate. Situation may also occur in large population centers where the saturation of conventional lines produces difficulties connecting.